8 Megatrends will change our future economic living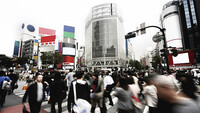 Demographic change
Demographic change is advancing unstoppably. Due to the increasing average age of the population it is not only the requirements made of products that are changing. In addition, companies must adapt their workplaces and work organization to meet the requirements of older employees. This also includes the ergonomic improvement and further automation of physically demanding workplaces.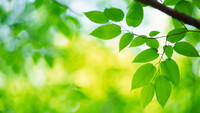 The environment
The worldwide increasing CO2 emissions and the climate change are leading to an ever more intensely pronounced environmental awareness in society in general. In the new industrial countries environmental technology is also playing an ever greater role and is seen as a development opportunity. Recyclable materials, engines with low consumption and lower exhaust emissions and sustainable production technologies are the environmental topics of the future.


The megatrends mainly influence three segments of intralogistics:


1. The workplace
The credo of the future workplace is: flexible, individual and safe. Driver safety can be further increased in the future by way of assistance systems. Demographics is a another decisive factor that is important to consider. The workplace must be equally suitable for people of different ages, different physical dimensions and different linguistic regions. Well reasoned ergonomics and an operator control system that is as simple as possible are two key factors for dealing with demographic influences. In addition ever more vehicles will be able to recognize their drivers by means of chip cards, pin codes or RFID technique in future. Adaptations that are specific to the driver will therefore be possible to an increasing extent. The operability outside of the vehicle, for example, by means of clothing with implemented control elements, will make vehicles even more flexible in use in the future.
2. The system
The future requirements that will be made of intralogistic systems will be high. The important thing is to implement efficient, networked and flexible production systems and intralogistic solutions. Fast processes make it possible to hold small stocks. New technologies help to increase the process speed. GPS modules make it possible to exactly locate the respective vehicle fleet and the goods processed. Hardware and software can be networked and by these means processes can be organized, analysed and optimized better. The automation of processes or individual process steps can also be implemented to an increasing degree by means of new technical facilities. In addition, it is essential to ensure a high change and reaction capability. This can be achieved above all by organizational and control structures that are decentralized and service orientated.
3. Energy
Energy is becoming an ever more valuable resource due to the increasing scarcity of raw materials. In future it will be increasingly important to achieve maximum efficiency through optimized resource utilization. The use of energy efficient technologies will play a decisive role in achieving this. In future both energy consumption and CO2 emissions must be reduced further in order to ensure the sustained utilization of energy. Another important topic relating to the promotion of sustainability is designing modular products. A product service life can be extended by this type of production, because individual modules instead of a complete product can be replaced. The recycling capability of production materials is gaining in importance for the selection of the materials used. Used modules can be resolutely recycled.